At 53, K.C. Jones is the most esteemed elder—and eldest cowboy gladiator—in this year's Cinch Timed Event Championship field. But don't let his senior-citizen status fool you. Jones may be a little longer in the tooth than the TEC titans half his age in next month's March Madness at the Lazy E lineup. But his five Timed Event titles are second only to Cowboy King Trevor Brazile's seven. He's also been the reserve TEC champ six times, including just two years ago in 2019. So though Jones is on the other side of the halfway-to-100 hump, he's clearly not yet over the Timed Event hill.
"I have wisdom from some of the mistakes I've made along the way," grinned Wyoming native Jones, who took the Timed Event title in 1993, '96, '99, 2001 and '12. "I've bought a few lessons over the years. They're kind of expensive sometimes, but you don't forget 'em."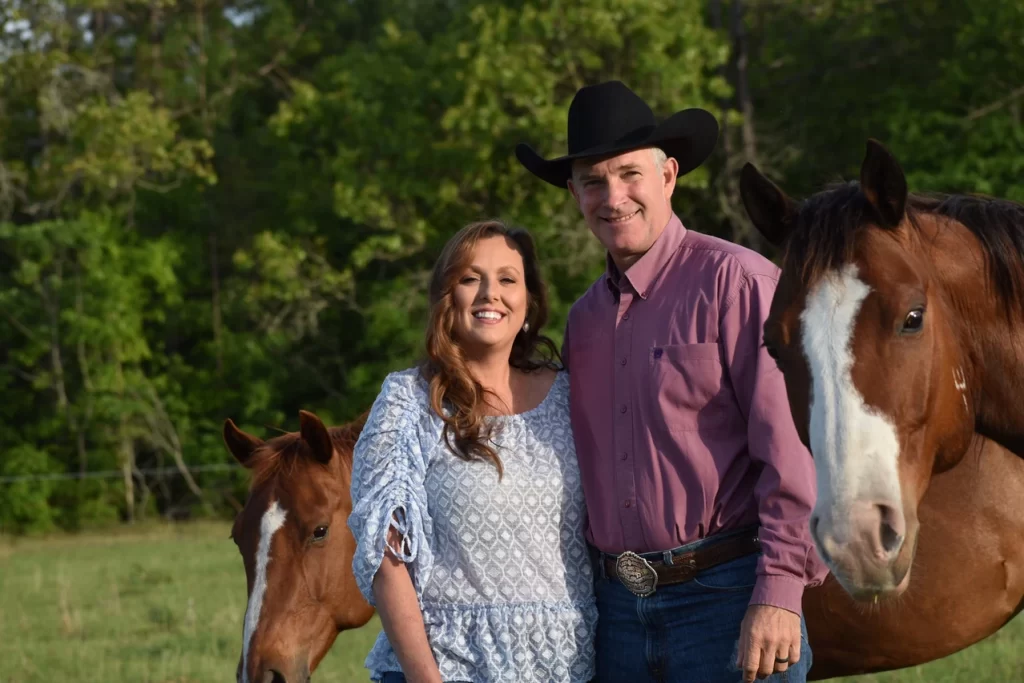 Don't mistake this K.C. Jones with Colorado-native National Finals Rodeo bulldogger K.C. Jones, who now lives in Texas. This is the K.C. Jones who roped calves and heeled for Mark Simon at the 1991 NFR. He's also the K.C. Jones who won the 1994 Bob Feist Invitational heeling for Kevin Stewart. Wyoming K.C. now winters in Swainsboro, Georgia, with his wife, Stacie. They return to his original home in Ralston, Wyoming—"population 99 when I'm gone and 100 when I'm back home"—in the summertime.
In the ever-important matter of TEC horsepower, perennial Timed Event contender Jones has at times begged and borrowed to complete the remuda it takes to tackle five rounds in five events. But he's often shown up with home-grown horses he's raised and trained himself.
"I have had to show up at the Timed Event on a shoestring," said Jones, who won the World's Greatest Roper (heading, heeling and tie-down roping) in 2008, which was one of the five years it was held. As a side note, Daniel Green won it twice, Russell Cardoza once and Preston Williams once; Green and Cardoza will compete at this year's Timed Event. "Any way you slice it, it costs you about $10,000 to show up at the Timed Event, by the time you come up with practice cattle and horses, pay the $3,000 entry fee and drive to Oklahoma from a distance, and that's sometimes hard for a working person to come up with. The expenses and effort that go into a good showing at the Timed Event are huge. But it's worth the self-satisfaction if you're a true all-around cowboy. (www.lasvegasoms.com)
"I'm bringing all my own horses this year. When I'm going after something in an arena that big, I want to know my horse in every event."
For nearly three decades now, Jones has covered a lot of country—"from Canada to Florida"—floating horses' teeth as a horse dentist as his day job.
"I whittle teeth for a living," Jones said. "People don't even say 'Hi' or 'How are you' to me at ropings anymore. My name is now, 'You Got Your Tools With You'?"
Jones is not surprised that the Lazy E has stepped up for so many events during this pandemic that's cancelled so many cowboy contests.
"Hats off to the Lazy E for making everything from the (National) High School Finals (Rodeo) to the Timed Event and BFI possible," he said. "I don't know how many people have told me they're coming to watch the Timed Event this year, then staying for the BFI. When things went haywire with this world, the Lazy E came through for cowboys. The Lazy E hasn't let up, and deserves all the credit in the world for producing events that allow us cowboys to make a living."
Texan Zane Bruce will handle Jones's heading and heeling help in the team roping at the Timed Event. He plans to have Montana's John Gee haze for him.
So if you're taking it from a five-time champ, what's it take to win the TEC?
"You're not going to luck into winning the Timed Event Championship of the World," said Jones, who's been jumping rope and jogging to strengthen his pre-TEC stamina. "If you're wearing a Timed Event buckle, you have some serious skills. I won't give all my hard-earned trade secrets away, but you have to show up prepared mentally and physically to stand a chance at Rodeo's Ironman marathon. The Timed Event is a pretty big mental game. There's a lot of pressure on everybody, so you better be able to take the heat.
"Winning the Timed Event is a big deal, and my five titles there mean a lot. But Roy Cooper told me a long time ago to look forward to what you're going to win in the future instead of looking back on what you've won in the past. And I took that to heart. Timed Event 2021, here I come!"
BY KENDRA SANTOS
Kendra Santos has written about cowboys all her life, including longtime stints with the PRCA, PBR, BFI and The Team Roping Journal. She's also mom to two 2021 Timed Event Championship cowboys, Lane Karney and Taylor Santos.