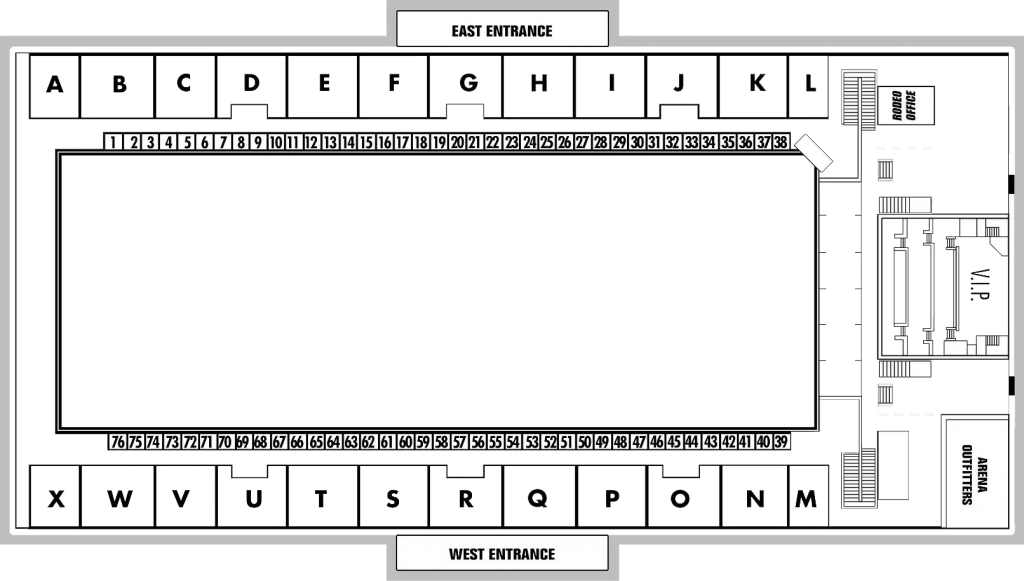 Box Office Hours
Monday – Friday 9:00 am – 4:30 pm
On event days the box office will remain open later, until approximately two hours after the event starts.

Saturday & Sunday
Only open for events. Please call 405-282-RIDE for specific hours during events.

Holidays
The Box Office may be closed unless there is an event. Please call 405-282-RIDE to confirm hours on a national holiday.

PURCHASING TICKETS
Tickets for the Lazy E Arena may be purchased:
Online at etix.com
By phone at 800.514.3849
Monday-Saturday 8 AM – 7 PM CST, Sunday 11 AM-7 PM CST or 405-282-RIDE (7433) Monday-Friday 9 AM – 4:30 PM CST
In person at the Lazy E Arena box office
There are no Etix convenience charges on tickets purchased in person at the Lazy E Arena box office.
​
METHOD OF PAYMENT ACCEPTED AT THE BOX OFFICE
Cash, Visa, MasterCard, American Express, and Discover. Credit cards must be in the ticket purchaser's name and presented along with a valid photo ID.
​
ADA / ACCESSIBLE TICKETS
Accessible or special needs seating is available in the Lazy E Arena. Accessible seating may be purchased online through etix.com, by calling the Lazy E Arena at 405-282-RIDE, or in person at the Lazy E Arena box office. When ordering accessible tickets, it is essential to indicate that you require accessible seating so we can properly seat you.
​
REFUNDS
All ticket purchases are non-refundable and cannot be exchanged.

DOORS OPEN
The time the doors will open is dependent on the event; please call our office for specific times.

BOX OFFICE WILL CALL
When purchasing tickets online or by phone, you may choose to pick them up at Will Call during regular business hours or on the day of the show during event hours. Please be prepared to provide the credit card used to purchase the tickets as well as a valid photo ID and the ticket order confirmation. Tickets will not be released to any other party other than the purchaser unless an alternate pick up name has been added to the tickets.

SECONDARY TICKET MARKET
Ticketmaster and the Lazy E Arena Box Office are the ONLY authorized ticketing agents for the Lazy E Arena. If you purchase tickets from an unauthorized agent in the secondary market (Scalper, Ticket Broker, eBay, etc) you risk purchasing counterfeit or invalid tickets.

RESALE OF TICKETS
The resale of tickets on the grounds of the Lazy E Arena is strictly prohibited.

CHILDREN'S TICKETS
Children's ticket policies vary by event. For most shows, children who have not reached their 2nd birthday do not need a ticket, but they must sit on the ticket holder's lap. To verify the policy for a specific event, check that event's page on the Lazy E Arena website or call the box office at 405-282-RIDE.